The future through the eyes of artists from the past (19 photos)
How artists of the last century imagined the world of the future.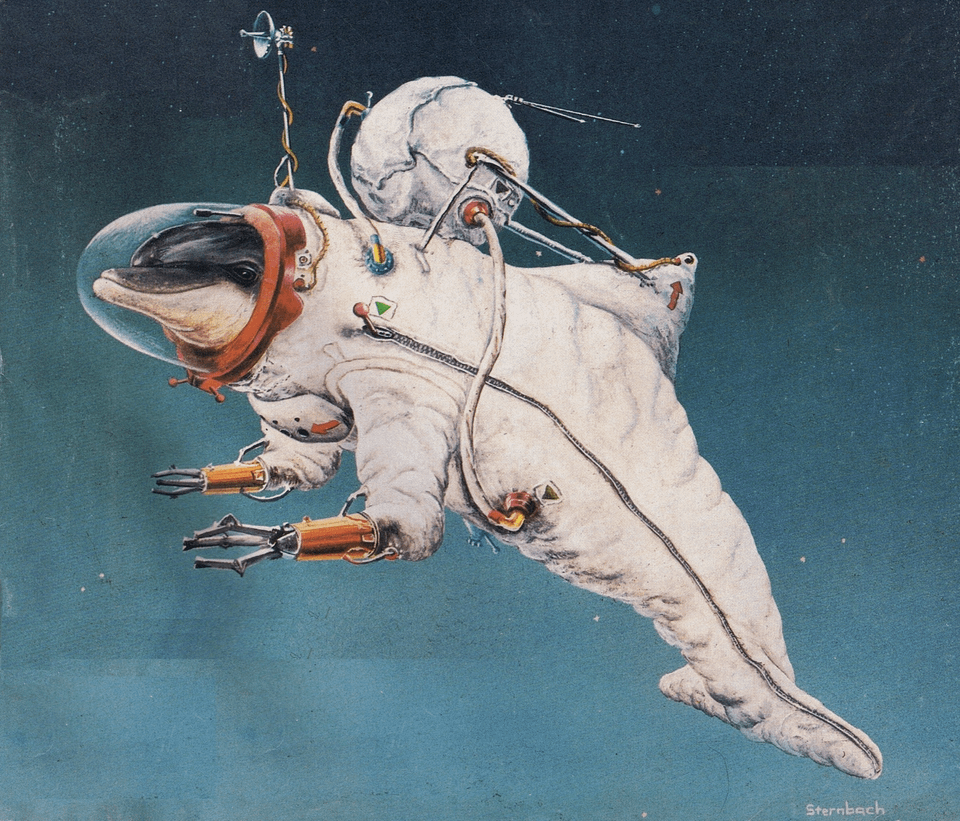 Cover of the March issue of Future Life magazine (#17), created by artist Rick Sternbach in 1980.
In the 21st century, technological progress has accelerated so much that we, ordinary people, can hardly keep up with more and more new inventions. And how could people of yesteryear not only think about this, but even dream about it?! It turns out that they could! It's not for nothing that the illustrations and concepts of 20th century artists with their ideas about what the world of the future will be like have survived to this day.
Spoiler: according to people of those years, we should have been exploring outer space a long time ago, and our houses and cars should be simply beyond the limits of the most futuristic futurism. What can I say, it's better to see for yourself! ????
So, well, where is our residential ship-plane?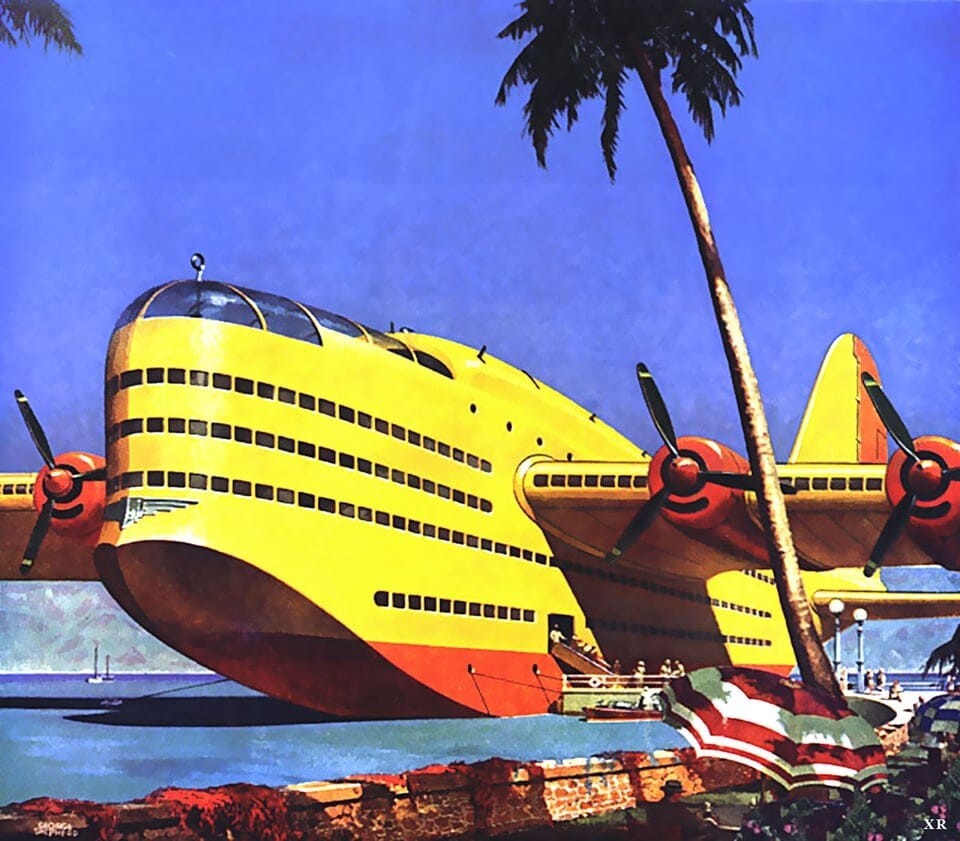 Long live nuclear energy!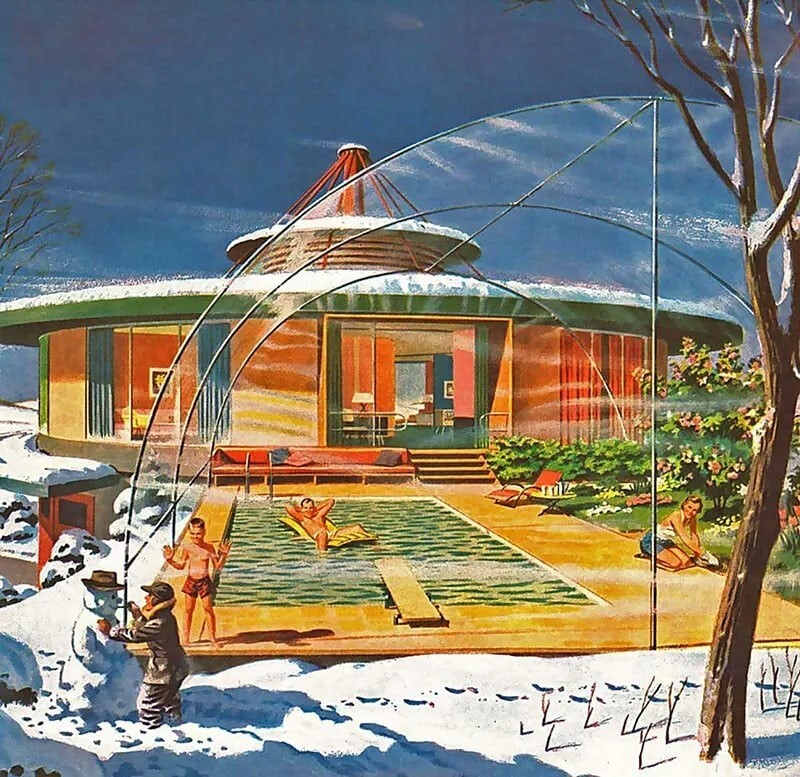 Delegate from Venus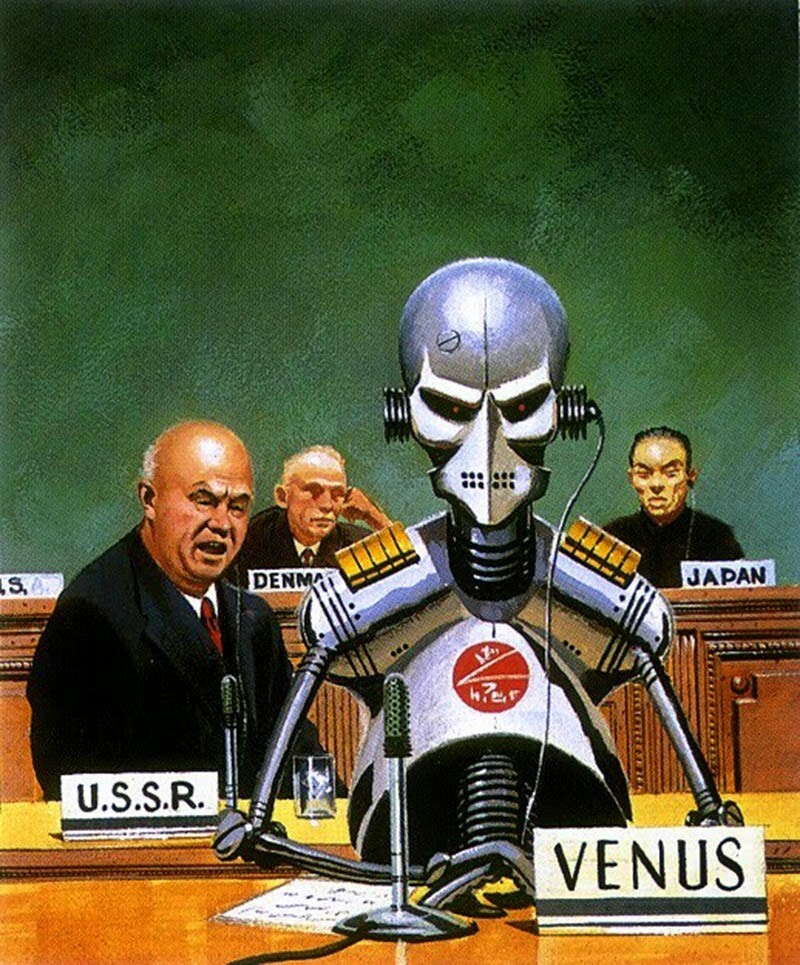 Cover by Edward Waligurski for Amazing Science Fiction Stories, October 1958.
Future car concept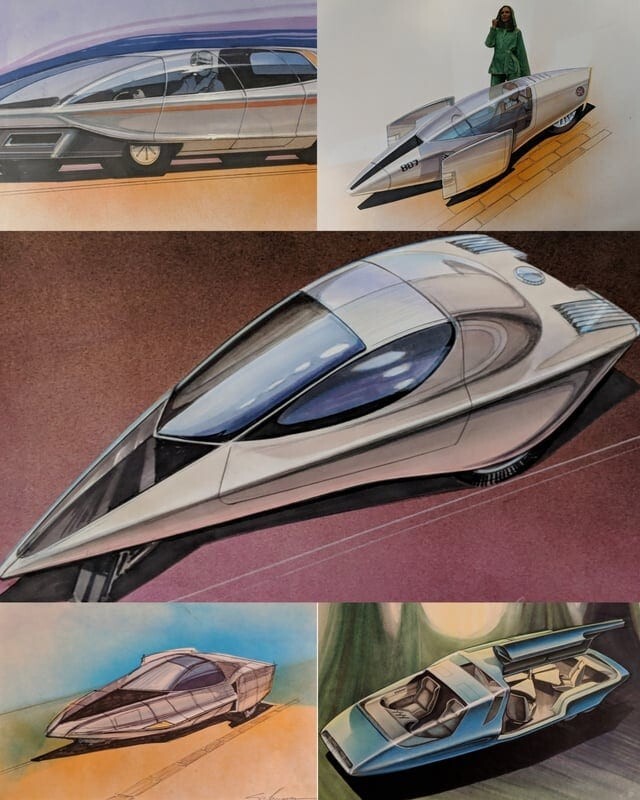 My grandfather was an artist for General Motors from the 1950s to the 1980s, and these are some of his auto concepts from that time.
Android woman
This illustration was drawn by artist Ed Emshwiller in 1954.
Syd Mead's Space Colony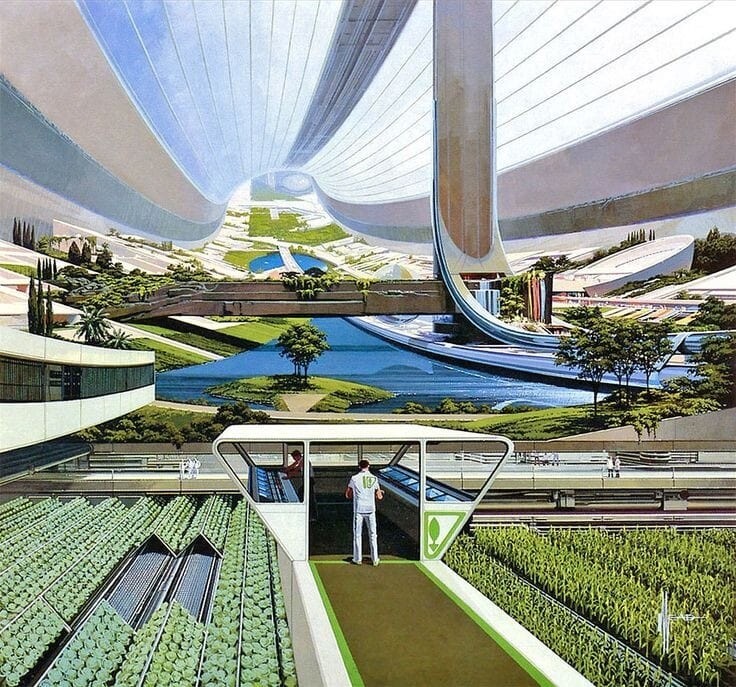 New York in the 1990s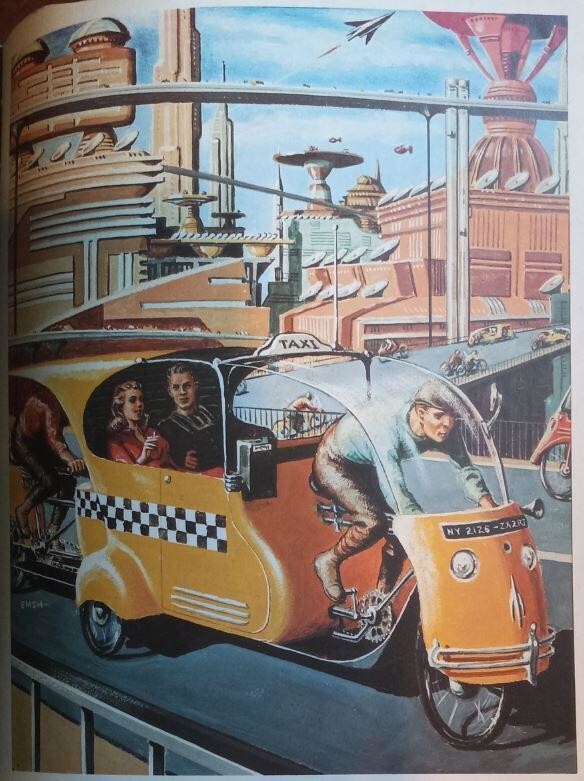 This is how artist Ed Emsch saw New York 40 years later. The drawing was created in 1952.
Motorola advertising in the 60s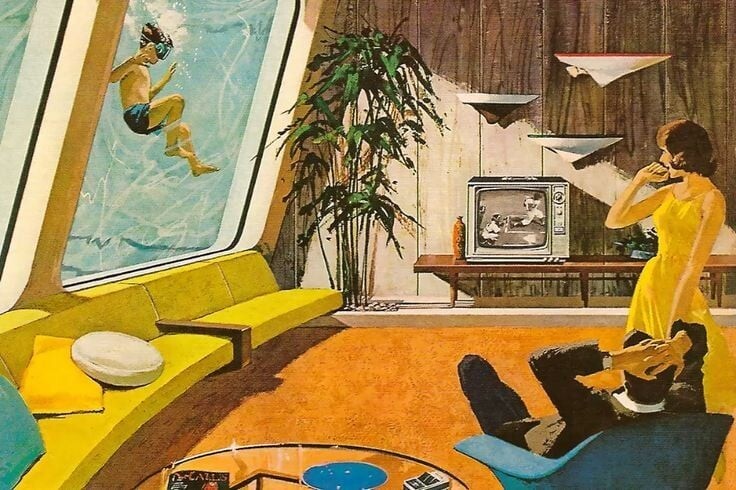 The concept of the messenger in 1964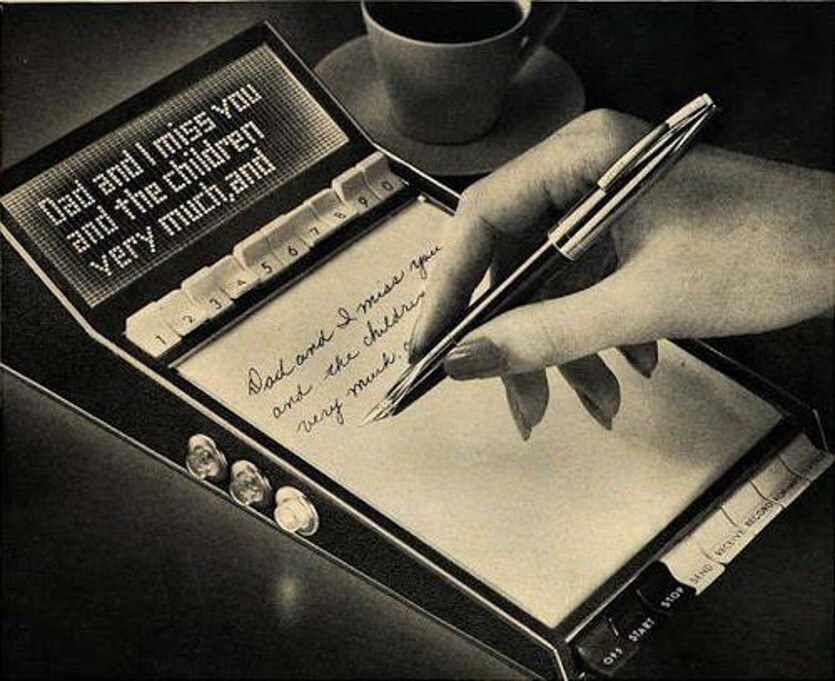 Personal transport of the future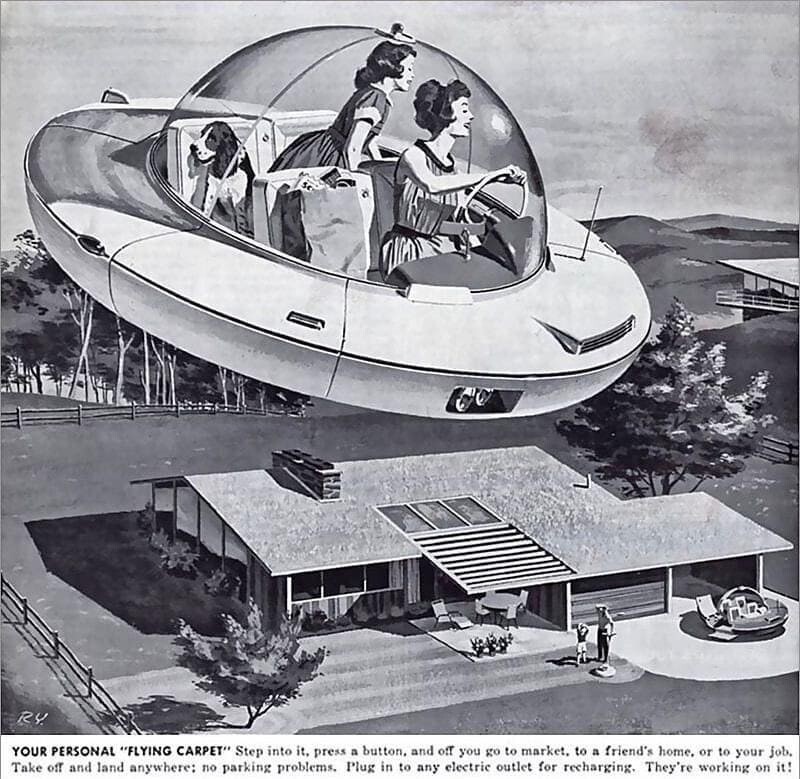 Vertical city of the future from Judge magazine, 1895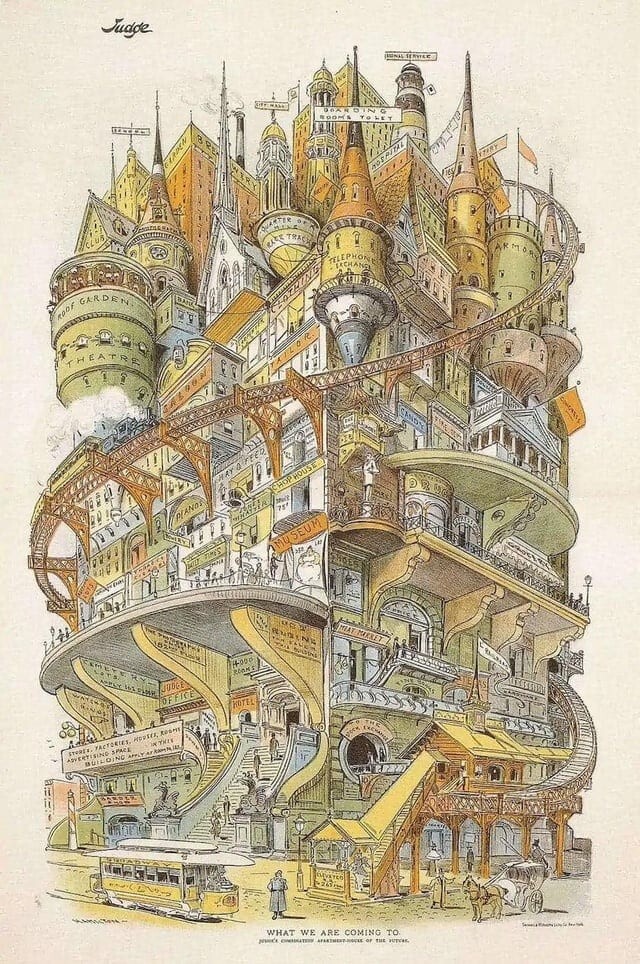 Wrist computer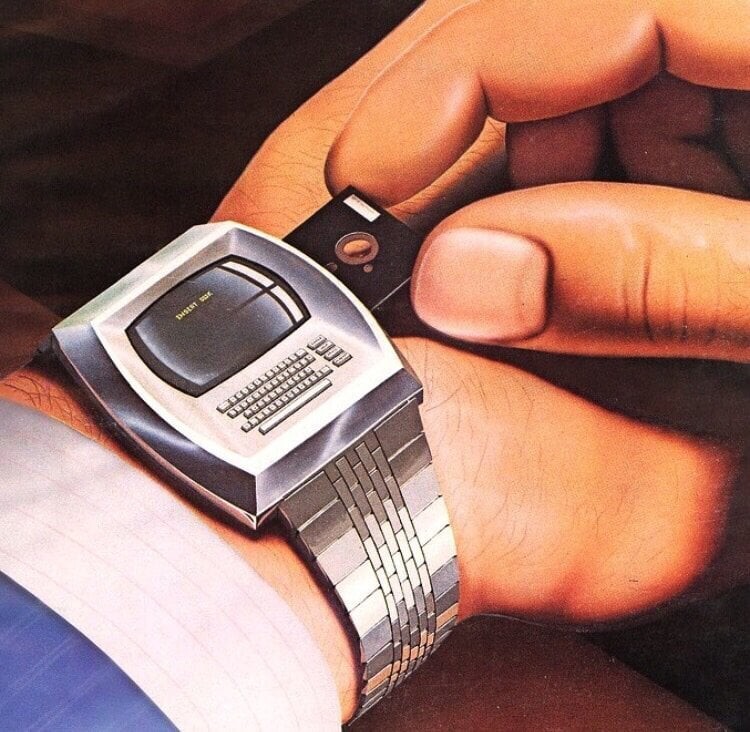 This is how Robert Tinney imagined the computer of the future in 1981.
Secretary of the future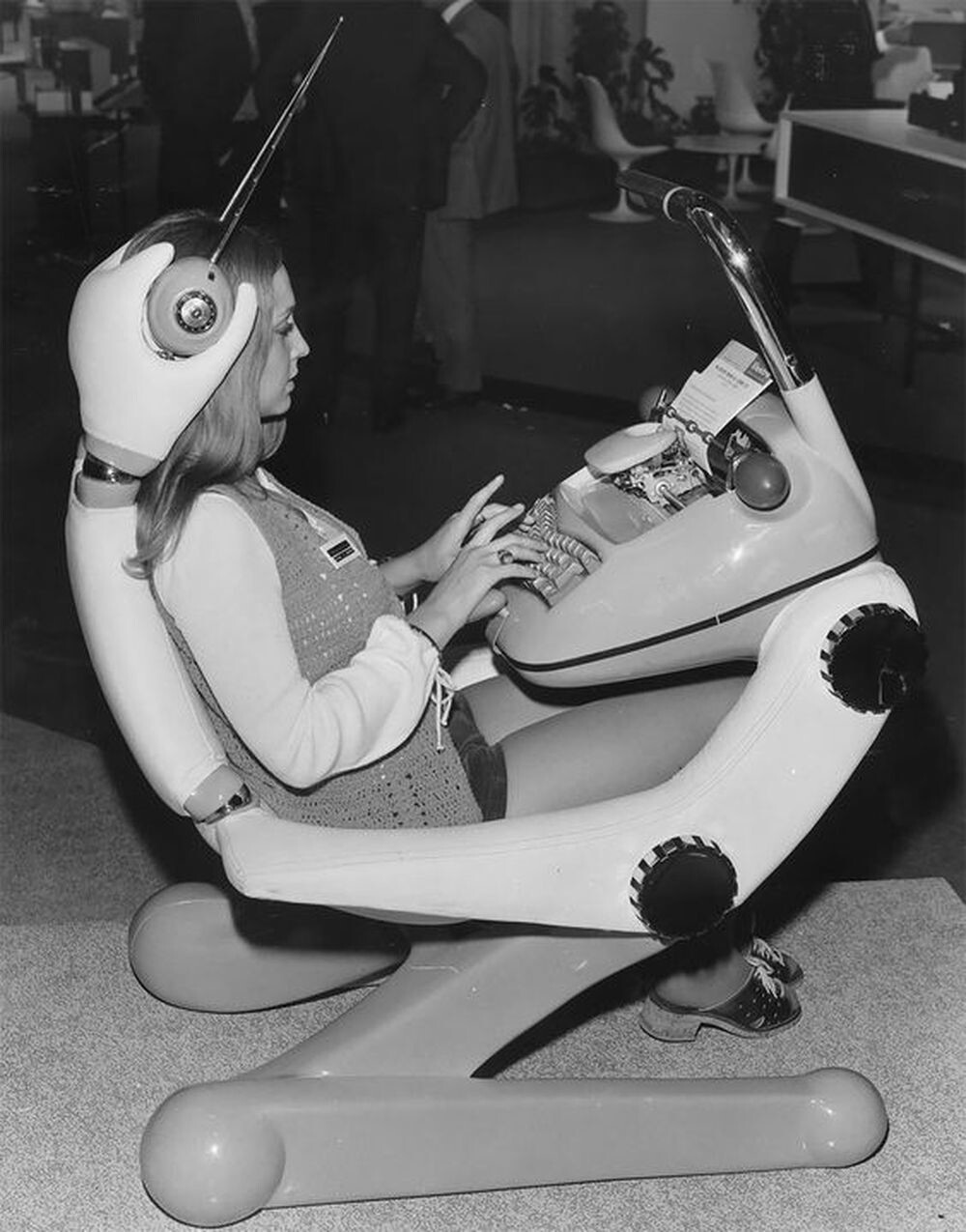 Car on autopilot, 70s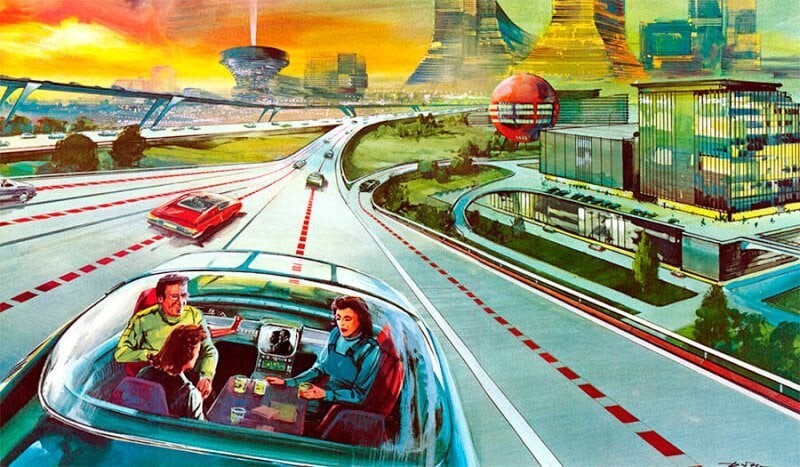 Moon exploration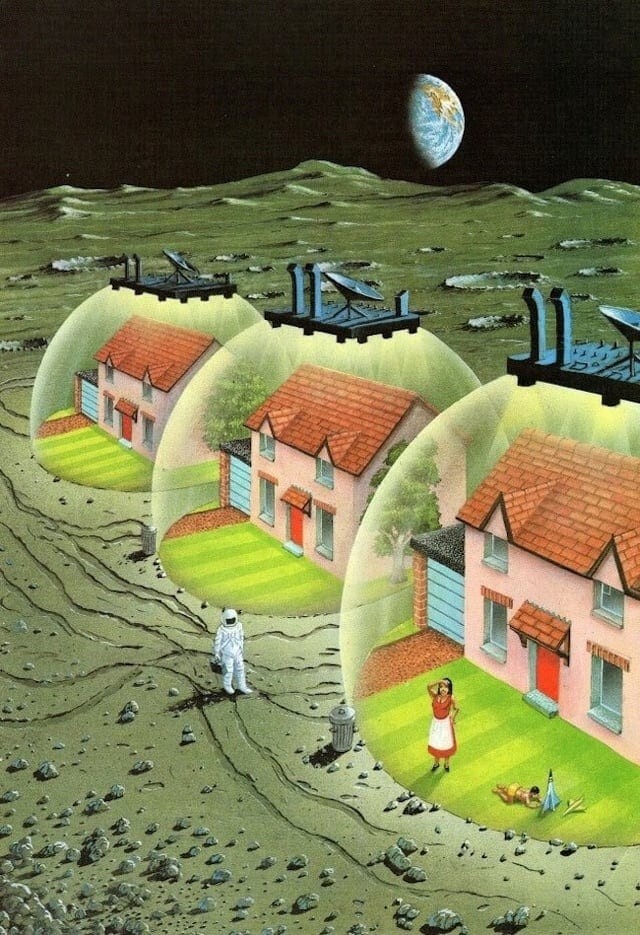 How the magazine "Technology of Youth" imagined the future in the Soviet Union in 1949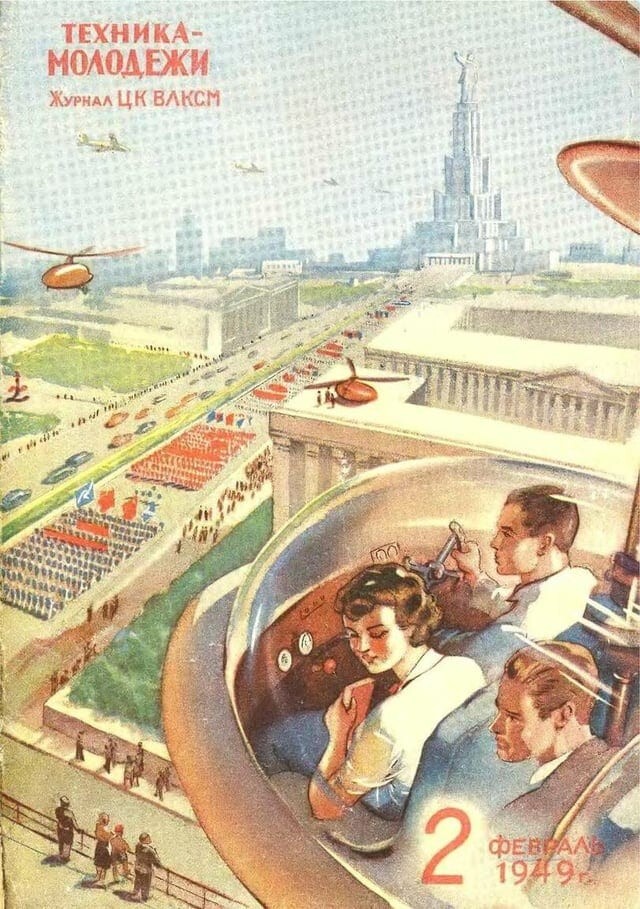 Skype 1910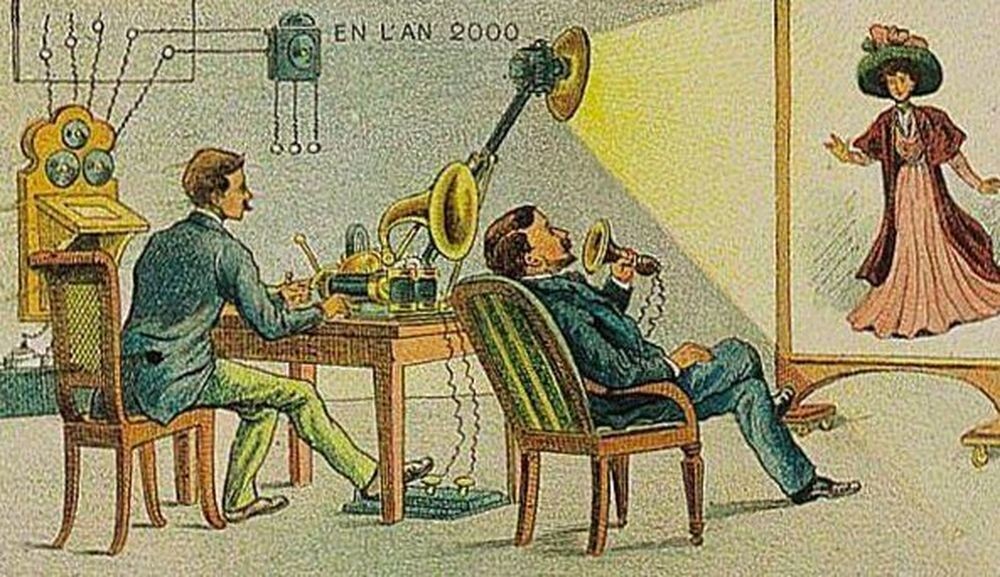 Yes, in 1910 this is exactly how people from the 2000s were imagined and how they, that is, we, could communicate via video telegraph.
Oh, those scooters!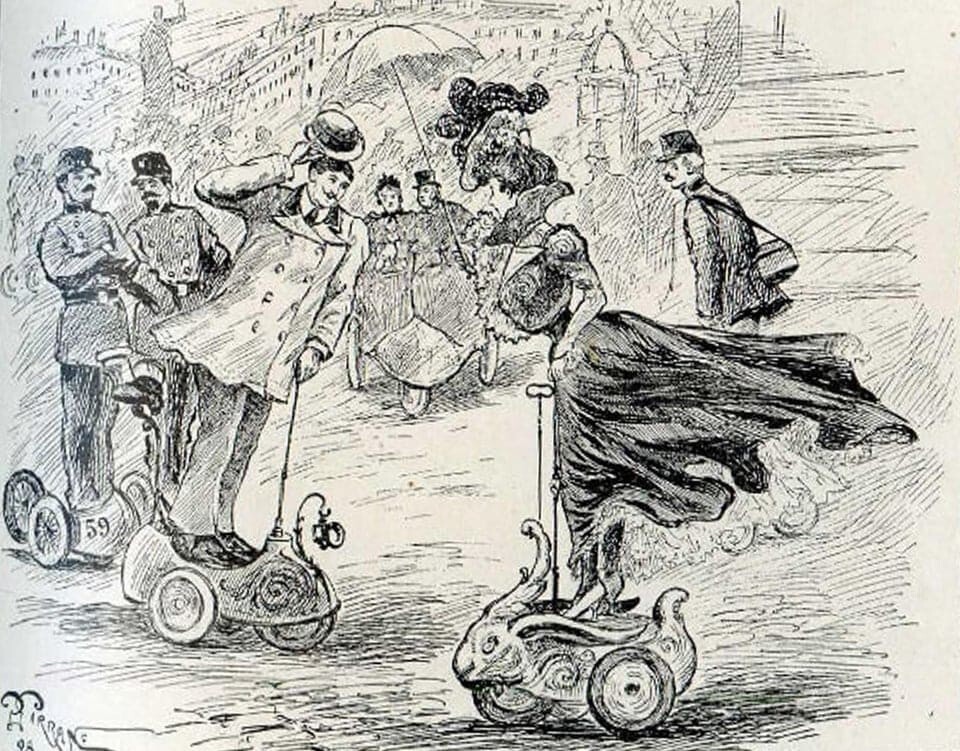 In 1920, people imagined that future generations would ride electric scooters. How they looked into the water! But it is worth paying tribute that, from an aesthetic point of view, the 20-year model looks very elite.